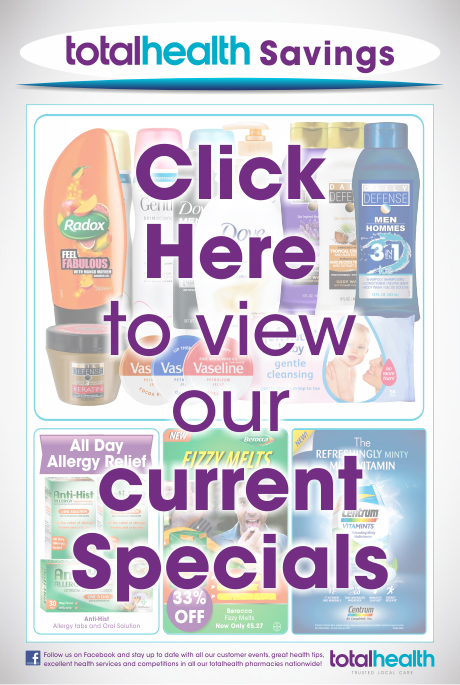 Welcome to Martyn's totalhealth Pharmacy, Kilcormac
Yvonne Martyn developed her business to provide a trusted and caring pharmacy service for the local community who are not only her customers and patients but also her friends and neighbours.
The staff at the pharmacy provides an excellent customer service, sound accurate advice, a listening and confidential ear to anyone visiting the pharmacy. When appropriate there is always time for a chat and good old friendly banter with a dose of laughter thrown in!

Martyn's totalhealth Pharmacy prides itself in playing an integral part in the life and community wellbeing in Kilcormac.

Opening Hours
Monday 10.00am - 6.30pm
Tuesday 10.00am - 6.30pm
Wednesday 10.00am - 1.00pm
Thursday 10.00am - 6.30pm
Friday 10.00am - 6.30pm
Saturday 10.00am - 5.00pm
Sunday CLOSED

Closed for lunch 1pm - 2.30pm each day