About Us
Martyn's totalhealth Pharmacy, Kilcormac, Co. Offaly.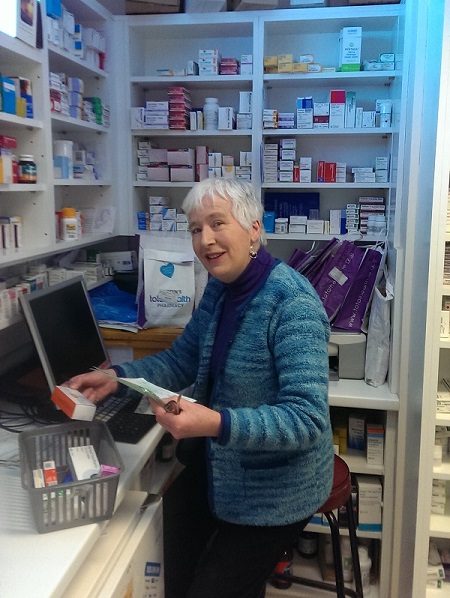 Martyn's Pharmacy, Kilcormac was established in 1948 by Vincent Martyn from Sligo who worked with his wife Bernie, also a County Sligo native, serving the health needs of the people (and in those times the animals) of Kilcormac until his death in 1983.
Yvonne worked as a teenager with her Dad and opted to follow in his footsteps and studied pharmacy in UCD. Following her degree, she completed her MSc in Shrewsbury Road and then worked in hospital pharmacy in Ireland and Zambia. She returned to Kilcormac in 1983 and took over the running of the pharmacy. In 2010 she redeveloped the shop building and now Kilcormac has a bright and modern pharmacy on the Main Street.
Yvonne joined the totalhealth Pharmacy group in 2015 to ensure that the local community would have a viable pharmacy service into the future. Being part of a large and growing national network of totalhealth Pharmacies means that Yvonne can offer a greater range of front of shop products, better value across the pharmacy and a wide range of special offers and deals every month while still maintaining a dedicated dispensing and advisory service for all her customers.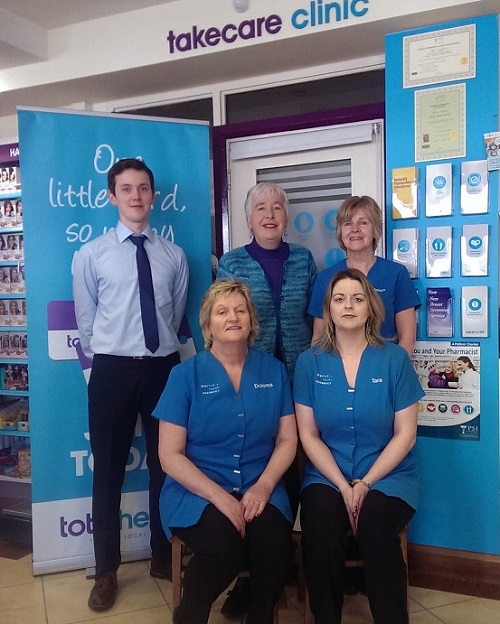 The VIP Loyalty programme offered by the pharmacy to its customers is a popular innovation that rewards them for their valued support of the pharmacy and one they can avail of it in other totalhealth Pharmacies.
Martyn's totalhealth Pharmacy offers a host of health services. Yvonne is always available at the end of a phone after hours whenever any of her customers find themselves in a stressful situation that might need her help or advice. If at any time, a patient is unable to come in to the pharmacy, Yvonne and her staff are happy to call them, discuss their needs and provide a delivery to your home if necessary. Patients can also send an enquiry via the free and confidential online Ask your Pharmacist" form and the Pharmacist will get back to them as soon as possible.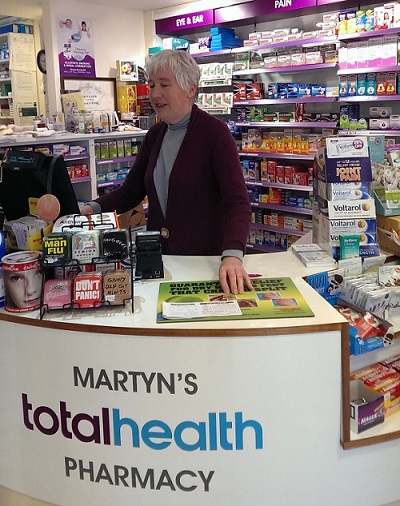 As well as the normal range of pharmacy products Martyn's totalhealth pharmacy also stock a range of jewellery and accessories and the staff get great enjoyment and satisfaction in helping customers choose a gift or matching a style item. This is a welcome distraction to dealing with the cares and worries associated with ill health that many customers have.